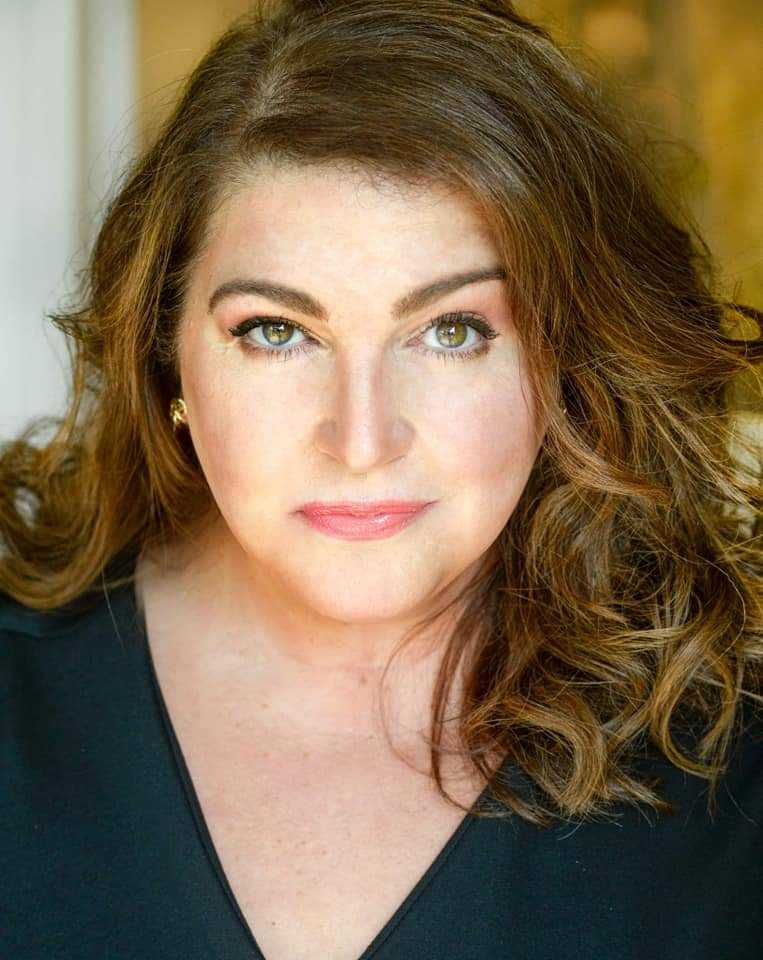 Lorna j. brunelle
Writer, Producer, Event Coordinator, Advocate offering Voice, Acting, On Camera Acting, College Essay, College Prep, Audition Prep, Pageant Prep, Public Speaking, and Community Outreach: Born into a musical family, the arts have been center stage since she was a child. Her mother Wanda was a night club singer in Boston when Lorna was little. Her Uncle Wayne was the lead singer of rock band. Lorna received The Louisa Burt Wood Pratt Scholarship her senior year in high school. The gift paid for her entire education at The Boston Conservatory. In 1995, she opened The Burt Wood School of Performing Arts. In 2010 she launched The Alley Theatre. In 2019 she introduced the community to The Patio an outdoor performance venue. All three serve as a cultural hub for live entertainment and arts training. Lorna joined the team at Boston Casting Inc. in 1999 helping hundreds of actors to level up. Her clients have been seen on The Disney Channel, Nickelodeon, Netflix, Apple TV, Amazon, Showtime, HBO, Hulu, ABC, NBC, CBS, America's Got Talent, American Idol, and The X Factor. Lorna consults professors, doctors, politicians, CEO's, corporate professionals preparing for press, radio interviews, and speaking events including Tedx. She spent many years working on movie sets with A list celebrities, and was on the NBC/ Style Network show Wicked Fit season 1 in 8 episodes. Lorna has sung at Fenway Park, Gillette Stadium, Mohegun Sun, and the Massachusetts State House. For the past twenty-five years she has worked with children, teens, and adults on the spectrum through a therapeutic boarding school in southeastern, Massachusetts. Early in her career she worked with at risk teens through Plymouth House of Correction, Taunton State Hospital, and Camp Squanto. Lorna loved her time bringing music to Massachusetts Hospital School in Canton, Massachusetts. She is the author of the bestselling books The Buoy Projects, Dirty Bombshell, and Cooking on North. A day is named in her honor in Boston. She has won awards for her advocacy work (breast and thyroid cancer) and recovery /outreach for those facing addiction. She resides in the historic Ebenezer Soule Home with her husband Roger. Life outside of the stage or classroom: She is the youngest female ever to be awarded the Person of the Year Vocational Excellence Award in her community through The Rotary. She was awarded The One Hundred at the Massachusetts General Hospital. A nation wide honor highlighting one hundred people a year who make a difference in the cancer community for treatment, research, and advocacy. She is the recipient of the Joyce Feeley Award for helping 100 children per year (for several years) visit Massachusetts from the Chernobyl region to receive free medical care through The Chernobyl Children Project USA. Lorna served as a community coordinator and member of the management team. Following her recovery from thyroid cancer, she became a patient advocate. Upon invitation of her thryoid surgeon Dr. Gregory Randolph, she has spoken several times at The Massachusetts Eye and Ear Infirmary, was featured in a national Nerve Monitoring PSA to educate thyroid cancer patients, was featured in several of the M.E.E.I. documentaries, can be seen in a testimonial in the M.E.E.I. website, has sung at M.E.E.I. benefits and has shared her story in several Massachusetts Eye and Ear CONTACT magazine articles. She has raised and donated money to the Dana Farber arts enrichment program to provide theatrical performances for the children undergoing treatments in the Boston hospital. As a sponsor for The Miss America Organization, Lorna has volunteered to help raise thousands of dollars for the Children's Miracle Network Hospitals. Miss Brunelle has participated in the Making Strides Walk and co-produces the DESIGNER COUTURE FOR A CURE fashion show twice a year to raise money for TEAM CHUCKEL of the Pan Mass Challenge, The Make- A -Wish Foundation and The Gregory Randolph Thyroid Cancer Research Fund. Brunelle has mentored cancer patients all over the globe. Lorna speaks at colleges, hospitals, hospice groups, and women's organizations on the topic of cancer and patient care. She was featured in South Shore Woman magazine, LIVING WITH CANCER magazine, and Physician's Weekly which rated her book The Buoy Projects the top 10 books every physician must read. Lorna has been seen on FOX, NBC, NECN, WBZ, WHDH, and heard on local radio shows, and podcasts all over the country. She and her husband have raised thousands of dollars for addiction prevention and programs, and serve on taskforces to support the recovery community. They reside in the historic Ebenezer Soule Home in Middleboro.
---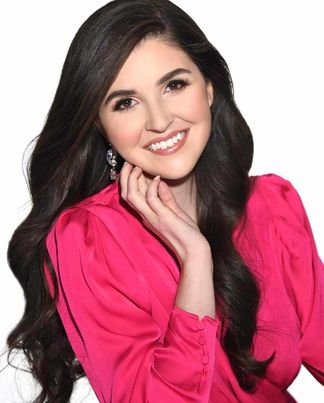 We welcome Lindsey Arruda to our family at The Burt Wood School of Performing Arts. She will be teaching voice. Mondays 4-7pm starting September 11. Lindsey is a senior vocalist pursuing a dual major in music (voice performance) and biology in the honors program at Providence College. She is a classically trained vocalist and performer in a variety of genres, from classical and opera to musical theater and pop, and has experience singing in four languages. She plays the guitar, piano, and violin and loves to perform. Lindsey has been on her collegiate choir's executive leadership board for the past three years. Some of her musical accolades include scholarship recipient of the Chaminade Club's Annual Music Festival, Anastasia in "Once Upon a December," Glinda in "For Good" and "Defying Gravity," lead singer in an 80's rock band, and others. Most recently competed at Miss Rhode Island and placed second runner up as Miss Providence. She was formerly Miss Fall River and top ten at Miss Massachusetts, as well as Somerset's Musictown Queen and Miss Congeniality. Lindsey is so excited to join the Burt Wood family teaching voice lessons this fall.
---
A voice, acting, and show director at the school, Melissa Botelho has a Master's Degree in Education from Cambridge College. She is also on staff at the Hanson Middle School, where she is a Special Education teacher. A Middleboro native, Melissa has an extensive background in music, both academically and professionally. After receiving her degree in vocal performance from Hofstra University where she made numerous stage appearances as a soloist, Melissa then went on to perform locally, regionally and nationally. She has continued to perform as a soloist, having appeared in several New England venues including Gillette Stadium, Fenway Park and Mohegan Sun. She currently resides in Rochester, Ma, with her husband Gregg, her kids Mara and Balin, and her dog Lulu.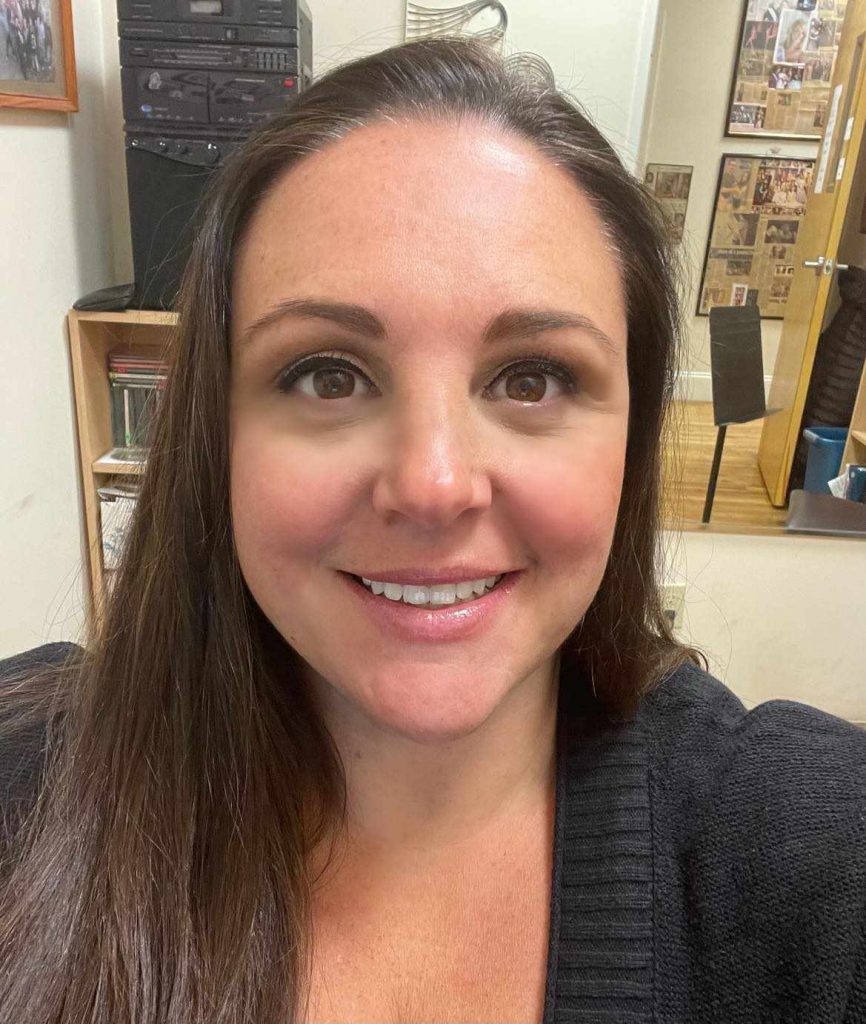 ---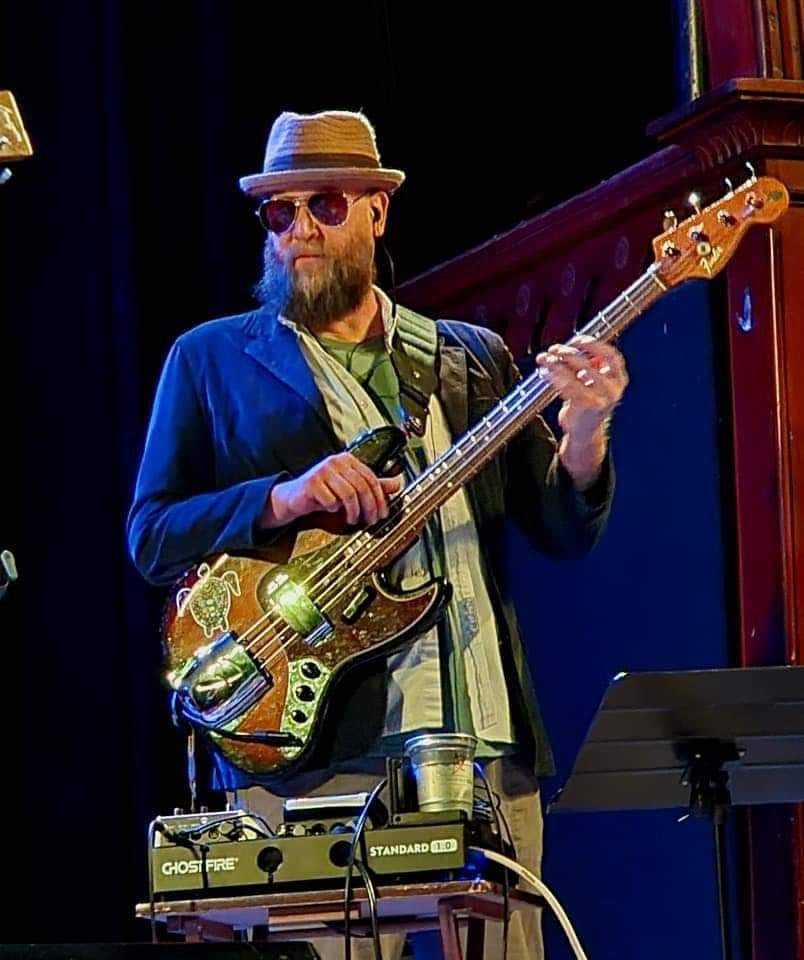 Paul Chase: Guitar, bass, band, piano
A message from Paul Chase- With over 28 years of experience as a professional musician, I have developed a strong passion for music and a versatile skill set. Throughout my career, I have delved into a diverse range of musical styles, embracing everything from big band jazz and avant-garde to funk, reggae, and rock, as well as country. I have had the pleasure of collaborating with numerous bands and performers, both locally and internationally. Having had the privilege of touring all over the United States and in various countries such as Egypt, Iraq, and Canada, I have had the opportunity to share my music with diverse audiences and immerse myself in different cultures. These experiences have enriched my musical perspective and allowed me to connect with people from all walks of life through the universal language of music. I have also been fortunate to live in two of the most renowned music cities in the USA: Memphis and New Orleans. These vibrant and culturally rich cities have been a constant source of inspiration, fueling my creativity and influencing my artistic expression. I firmly believe in the transformative power of music. It has a unique ability to evoke emotions, transcend boundaries, and bring people together. Through the universal language of music, I aim to create moments of connection and unity, allowing people from different backgrounds to share in the joy and beauty of music. As a music teacher, I believe that the most important thing is to make the learning experience fun and enjoyable for the student. I work together with each student to help them progress and achieve their goals, using a variety of teaching techniques and approaches to inspire them to succeed. My deep appreciation for theory and technique informs my teaching approach, and I try to convey these concepts in ways that are engaging and accessible. I focus on the student's preferred musical tastes, and use those as a jumping-off point to explore new sounds and theory. For example, if a student is interested in rock music, we might explore the use of power chords or alternate tunings to achieve a specific sound. Ultimately, my goal is to help students develop a strong foundation in music and find joy in the process of learning and creating.
---
Stacy Dawson: Is one of of resident musical directors, and she teaches voice, piano, flute, ukulele and guitar at The Burt Wood School of Performing Arts. A graduate of Middleboro High School, Stacy has a Bachelor's of Science in Music Therapy from Duquesne University in Pittsburgh, and a Masters in Neurologic Music Therapy from Colorado State University in Fort Collins. In 2006, Stacy became a certified music therapist and began working at Peterson Rehabilitation Hospital in West Virginia. From there, she became the music therapist for twenty schools throughout the Waco, Texas Independent School District. Stacy and her husband moved to Middleboro in 2012. The following year, Stacy was hired as the music director at The Sacred Heart Church in Middleboro. Mrs. Dawson was also a music therapist for the Pilgrim Area Collaborative for two years. A former chamber singer who toured Europe and flutist in a symphonic band, Stacy teaches choir, voice and piano. She has been a cantor and accompanist for weddings and funerals for 17 years. She resides in Middleboro with her husband Scott (a music teacher), their daughters Emaline, and Lucille. While raising her young daughters, Stacy remains a per diem music therapist and works as a music teacher in the Brockton Public Schools. To register or for more information, please email burtwoodschool@aol.com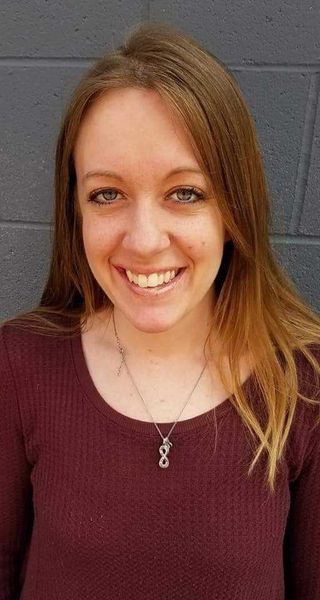 ---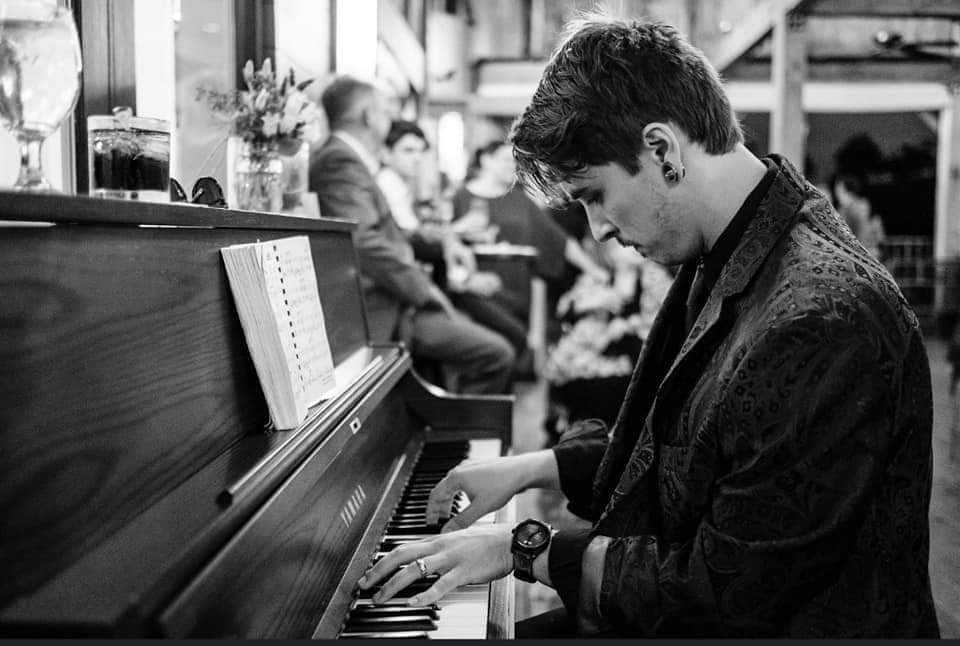 Bobby Margitch: We are so excited to welcome Bobby Margitich to the Burt Wood family. Bobby will be teaching beginner to advanced piano and synthesizer, beginner bass, guitar, and ukulele. Bobby is currently taking students on Mondays on campus, in person at The Burt Wood School of Performing Arts
. Lessons make an incredible stocking stuffer, too. Email burtwoodschool@aol.com for more information.
---
Olivia Marques:
Musical theatre, voice, acting, and musical theater dance.
Olivia Marques is a graduate from Bridgewater State University with Degrees in Theatre Education and Secondary Education with a minor in Musical Theatre Performance and has been training in voice/musical theatre for almost 10 years. She spent January through May of this year fulfilling her student teaching placement in the Middle School Theatre and Dance Program at Rising Tide Charter Public School in Plymouth, both in person and remotely upon the state mandated school closures. She was also a substitute teacher at The Burt Wood School of Performing Arts during this time.
Olivia has been involved in the performing arts for as long as she can remember and decided to pursue Theatre Performance and Theatre Education when she was 17 after years of involvement in the craft. Olivia has most recently been seen on stage as Gertrude McFuzz in Seussical the Musical, Cinderella in Into the Woods, Electra in Gypsy, Hedy LaRue in How to Succeed in Business Without Really Trying, and Hope Cladwell in Urinetown. She is an alumni of the Open Jar Institute's Musical Theatre Intensive Program located in NYC and was named a finalist for the Richard Maltby Jr. Musical Theatre Excellence Scholarship through the Kennedy Center in January of 2020. Olivia hopes to one day teach theatre full time in a high diversity public middle school. After many years spent in and around the Burt Wood School of Performing Arts, she is so excited to be a member of the Burt Wood family/faculty.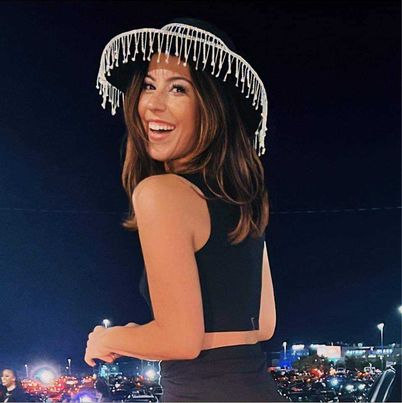 ---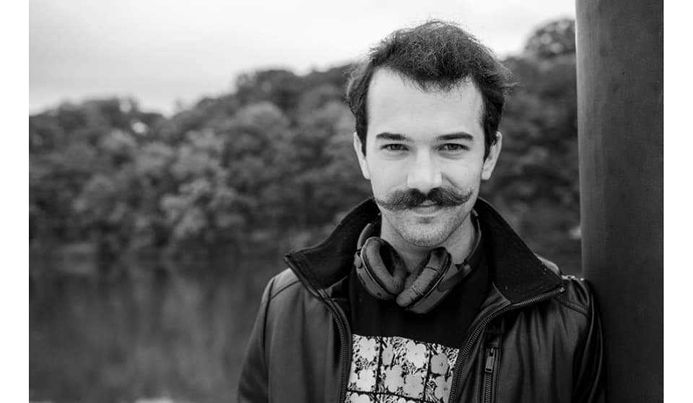 Dan Monte: We are so thrilled to welcome Dan Monte to our team at The Burt Wood School of Performing Arts. He will be teaching
piano and
drums. He is also a musical director, so masterclasses and workshops are in the planning stages. Dan will be providing excellent instruction on Mondays and Tuesdays.
Dan comes from a long line of Portuguese and Canadian musicians settled in Southeastern Coastal Massachusetts. He deeply enjoys collaborating with other artists, and can be seen blissfully playing Off-Broadway (J2 Spotlight Theatre Comp.) and accompanying Modern & Improv Dance Classes (Rutgers University). Dan is also an avid composer of contemporary classical music, jazz, pop, and commercial music. Currently, Dan lives in Massachusetts, where he teaches music, produces the Move for Mind Podcast as well as the Classical Musicians' Roundtable Podcast, and enjoys drinking coffee, cooking, and playing chess. montedan.com
---
Jenna Kendall: Jenna is one of the teachers at The Burt Wood School of Performing Arts. She is a member of the Burt Wood School alumni, and teaches saxophone, voice, piano, guitar, ukulele, trombone, flute, and clarinet. For lessons, please email burtwoodschool@aol.com
Jenna Kendall is a multi-instrumentalist and graduate of Rhode Island College, where she received a degree in music education. Her primary instruments are saxophone and voice, but she is also experienced in piano, guitar, ukulele, trombone, flute, and clarinet. Jenna is the chorus director and music teacher at West Bridgewater Middle-Senior High School, and she has a passion for directing and conducting music ensembles. Jenna has 20 years of performing arts experience in many different genres including instrumental and vocal performance, dance, and musical theater. She has been a part of various jazz bands, wind ensembles, and choral groups and is currently a pianist, saxophonist, and vocalist in the New Bedford based band Flamingo Pluto.
Jenna is a proud Burt Wood Alumni. She joined the school when she was 3 years old as part of the Tiny Tunes program. She also studied both voice and piano at the Burt Wood School, and participated in the show chorus and dance choreography classes there. Jenna has also been a part of many of the summer festival shows, starting with Burt Woods production of Godspell in 2010 and continuing to perform in 42nd Street (as Anytime Annie), West Side Story (as Anybodys), and Back to the 80's (as Eileen). Jenna is very excited to continue her time at the Burt Wood school as a member of the faculty!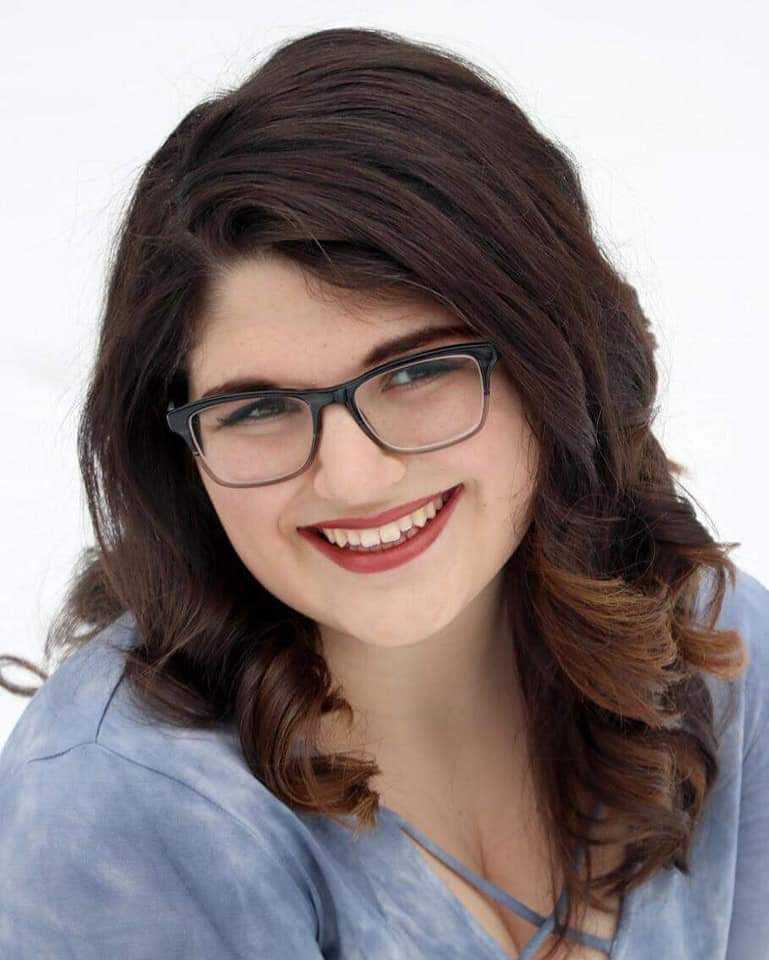 ---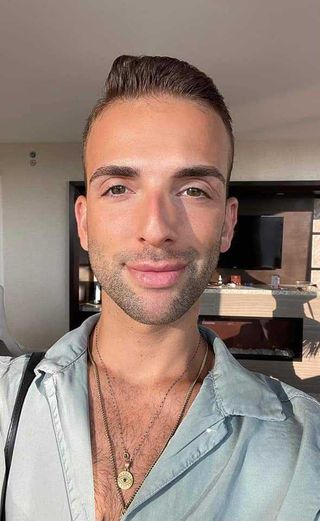 Nikos Koutsogiannis: He will be offering acting, voice, makeup, Tiktok dance, pageant talent staging, and walking. He will be on campus Monday and Tuesday weekly. Nikos is a graduate from Salem State University with a degree in public relations and a minor in theatre arts. Some of his favorite credits include Hanschen in Spring Awakening, Underling in The Drowsy Chaperone, Emcee in Cabaret, and Edward Lyons in Blood Brothers. He was a finalist in the Kennedy Center American College Theatre Festival (KCACTF) where he also won Best Comedic Actor. In addition to theatre he also is a freelance makeup artist with his sister, running Lindsey Rego Makeup Artistry together. They specialize in wedding, prom, photoshoots, and offer makeup classes one on one. Email burtwoodschool@aol.com to register for classes with Nikos.
---
The Burt Wood School of Performing Arts team welcomes back Meg Sylvia to their staff. She will be teaching voice, and pageant prep/ interview this fall on Tuesdays and Saturdays. Meg is an alumni of our program and also teaches in New Bedford public schools.
Email burtwoodschool@aol.com to register. Classes begin September 11.
Meg Sylvia is a 25 year old teacher. She officially began her journey in music when she was selected to accompany a guest performer on stage at her grammar school in first grade… she stunned the crowd by belting out a rendition of "God Bless America" and never looked back. Growing up, Meg studied under many experts across the nation. She has immersed herself in different techniques and methods to find what truly works for her instrument, her voice. As she feels all artists should. At the age of 16 she joined an all girl pop band titled, Preminishun, and spent 6 years touring and performing in theaters, mega-malls, and other venues. Meg has been an avid competitor in the Miss America Organization for over 10 years. Most recently she was selected as the top scoring talent in preliminary competition at Miss Massachusetts 2023, and was also awarded first runner up over all. For the last 3 years Meg has participated in a professional duo, with her best friend Teddy. The two have traveled around New England performing acoustic covers at restaurants, festivals, and more. Meg is well versed in all things voice, her passion for music runs deep. Due to her experience in the music industrially she is also highly media trained and has mastered the interview room. She has been awarded more than 10 overall high score interview awards throughout her participation in the Miss America Organization. Meg is excited to offer both voice lessons and interview preparation courses. She looks forward to working with new students, and helping them to discover their own voice in ways they never thought possible.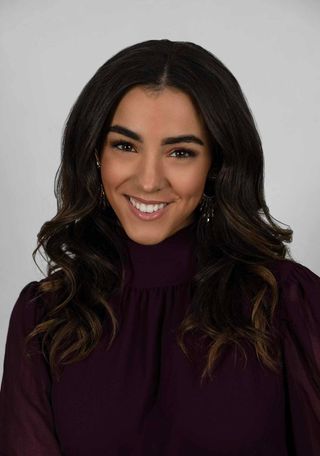 ---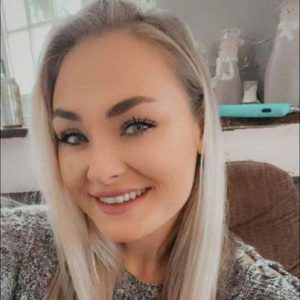 Adlie Thrower Vocal Coach.
Born into music from a young age, Adlie Thrower would make music out of anything she could get her hands on. Growing up in Middleboro, the only girl of three boys, she would tag along with her dad to acting class. They also joined a choir together and would make music around the campfire. As a child she was part of a touring Christmas musical produced by Laura Willingham who sang with The Supremes and The Platters. They sang at local rehabilitation centers and nursing homes. This experience molded the musician she is today. During high school, Adlie was a full scholarship student at The Burt Wood School of Performing Arts
. After high school, Adlie was accepted to Berklee College of Music. What she loves the most about Berklee is that financial or social status doesn't matter… all that matters is the level of talent and determination each artist brings to the table. Shortly after she met her husband John Thrower and they now have three beautiful boys together who are growing up in Middleboro. Her message to her boys and her students is this: no matter how big or small your dreams are, it's important to chase them full speed. Five years ago she became part of an acoustic duo with Michael Leach. They play all over the south shore and have a great reputation for bringing raw and beautiful performances to each audience. Adlie sings every concert as if it is her last. From Plymouth, to The Alley Theater, all the way to Boston at Loretta's Last Call, Nash Bar Stage, and the Lansdowne Country Crawl (run by 101.7 FM), Adlie shares her passion for music with every crowd. As a vocal coach at The Burt Wood School will plans to empathize the art of sharing the story through the song. Through acting, movement, and emotionally connecting to the lyrics Adlie's student will own their stage presence in every performance. She cannot wait to make an imprint on her students right here in her home town. Adlie will be offering lessons on Mondays from 4-7pm in person at The Burt Wood School of Performing Arts. To register please email burtwoodschool@aol.com.